2 December 2017
North Las Vegas Airport, Nevada
Connie May, Director of Communications
Clark County and Clark County Aviation Association Open House
On 2 December 2017, the NVAHOF staff, as part of the organization's outreach program, participated in the annual Clark County Aviation Association Open House at the North Las Vegas, Airport. Current director TD Barnes, past director Dr. Dan Bubb, Doris Barnes, and Connie May, the Director of Communications and Public Affairs and members Deborah and Wayne Dye, and Jeffrey Wedding joined to display the plaques of past inductees and to recruit new members and to support and interface with the aviation community in general. Among these were Jerry Doyle, President of the Clark County Aviation Association, the Nevada Civil Air Patrol, Clark County officials, Douglas Scroggins III, CEO at Scroggins Aviation Mockup & Effects, for the Motion Picture and Television Industry, and others. Harry Martin, VP of Roadrunners Internationale, his daughter, Debbie, and family joined the NVAHOF team who in October enshrined the Roadrunners into the NVAHOF.
NVAHOF is happy to report three more members joining the 501 (C)(3) non-profit, educational institution dedicated to preserving the legacy of these men and women who pioneered and advanced our nation's aerospace within and above the State of Nevada.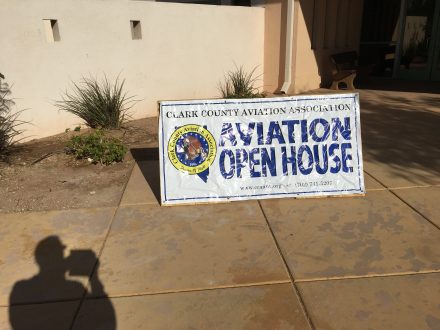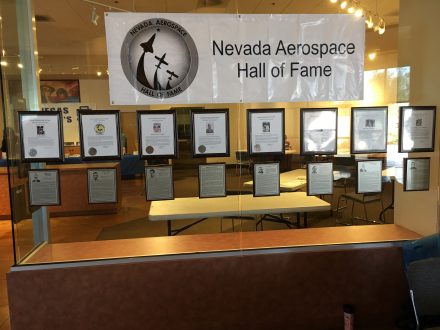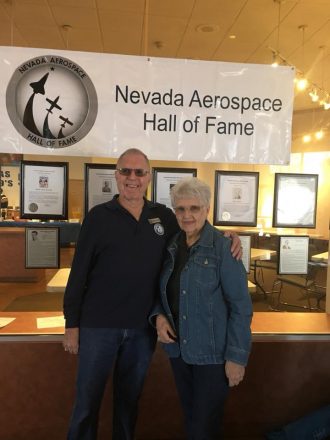 TD & Doris Barnes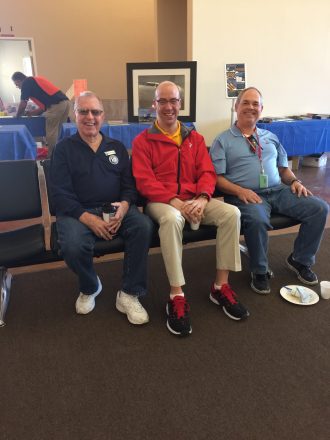 Diretors Barnes and Bubb visiting with a Clark County official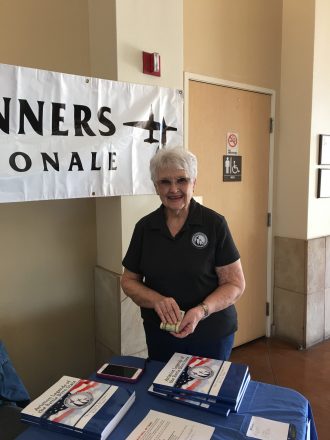 NVAHOF Secretary Doris Barnes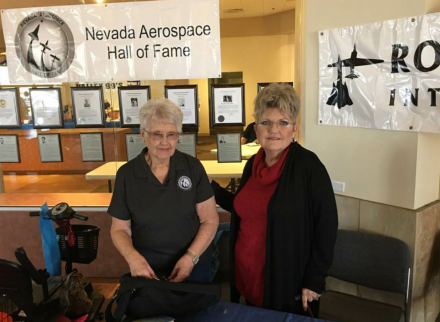 Doris Barnes & Debbie Barnes-Dye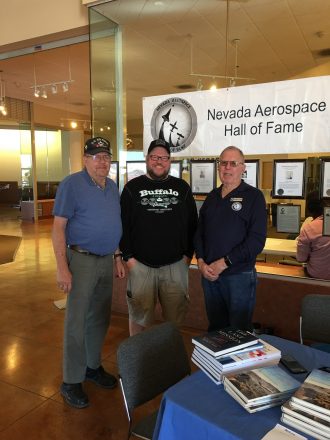 Jeff's Father, Jeffery Wedding, and TD Barnes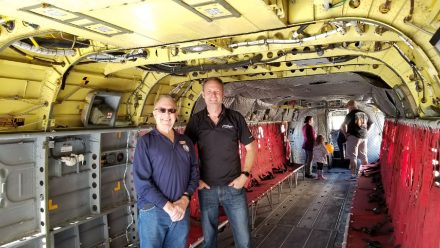 TD Barnes and Doug Scroggins in his Chinook Helicopter movie prop. Scroggins is known for his work on Dunkirk (2017), Sully (2016) and Captain America: Civil War (2016).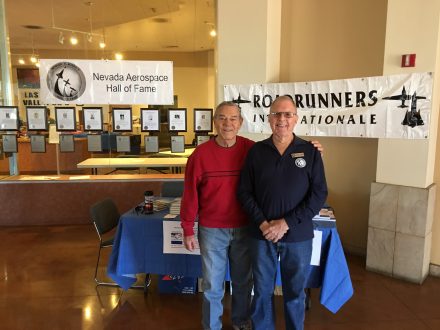 Roadrunners Internationale Vice President Harry Martin and President TD Barnes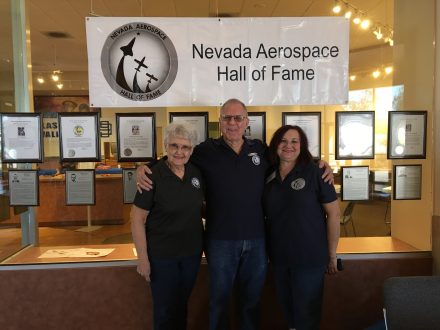 NVAHOF staff members, Doris Barnes, TD Barnes, and Connie May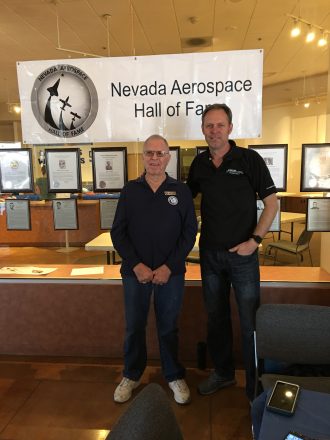 TD Barnes and Doug Scroggins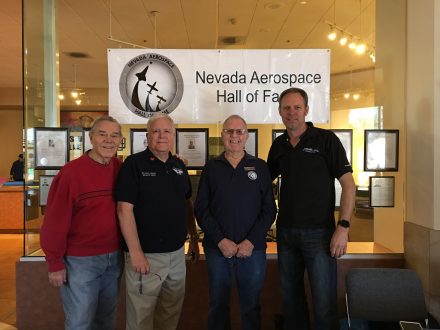 Harry Martin, CAP Capt Michael Biehn, TD Barnes, Doug Scroggins